Eletive 💜
Back in 2014, two engineers and one psychologist all agreed that something was broken in the way most organizations work with employee engagement and performance and they strongly felt there was a better way to do things. Fast forward to today, Eletive is an intelligent People Success Platform that helps organizations measure and increase engagement and build workplaces where people thrive.

We are currently on a scale-up journey with ambitious global growth plans – and this is where you come into the picture! This opportunity allows you to influence and impact the journey ahead and be part of an international expansion. But most importantly, be a part of our big mission to increase well-being in workplaces worldwide!
So what is the role about? 👨‍👩‍👧‍👦

As part of our product team, you are expected to use your knowledge and experience to build a product that provides the greatest possible value to our customers and users. The product must also be stable and easy to maintain and further develop. We are constantly looking for opportunities to improve and simplify our product using a DevOps mindset. In this role, you will have the opportunity to work with many different parts. Tasks include, but are not limited to:
Working with React/Redux. 
Contribute to various areas such as development, testing, release, and maintenance.
Work with simple, clear, and transparent processes.
Collaborate and exchange experiences with colleagues to arrive at the best solutions and constantly evolve.
Learn new things. We are constantly looking for new solutions, services, and opportunities to make ourselves better and more efficient as teams and individuals.
Have fun at work and feel proud that you are part of and contribute to a more prosperous society.

Check out our tech stack: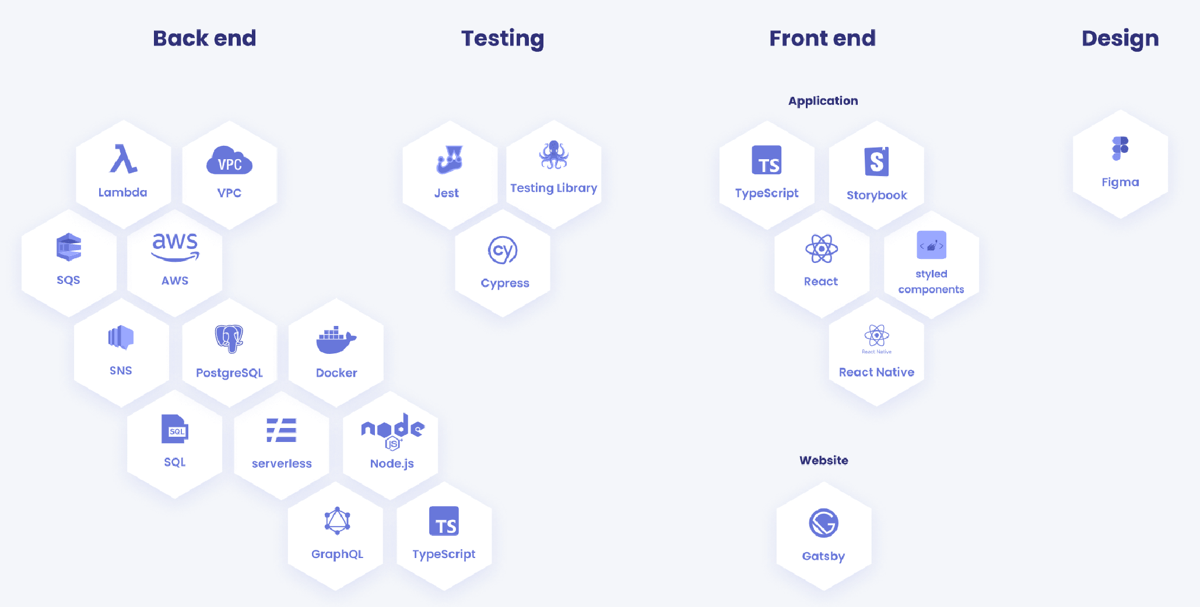 To thrive in the role we believe that you...🌟
Have a great understanding of, and experience in creating modern JavaScript applications using, for example, React.
Have multiple years of experience working with JavaScript in a software team.
Are experienced with Agile Practices, such as Scrum, Automated Testing, Code Reviews, Continuous Delivery, etc.
Can take a concept from idea to reality and work closely with stakeholders.
Have a passion for creating fantastic products with the user in focus that is aesthetically pleasing.
Like to be a part of and work as a team.
Are structured and have the desire to create innovative solutions that follow best practices and that others understand.
Have a self-starter mindset; you proactively identify opportunities for improvement and are a driving force in the work.
Write and speak fluent English.
Hold a valid work permit in Sweden or EU citizenship
Some nice things for our employees 💜
At Eletive we have a lot of fun together and there are many opportunities to socialize and get to know the team. We eat A LOT of fika, we have Friday Breakfasts, kickoffs, afterworks and more. We speak many languages but we all unite in English in our meetings and internal communication. Your future colleagues all have different backgrounds and interests; they are foodies, animal lovers, hikers, golfers, music lovers and a lot more!! But we all gather in one common point: We all want to feel engaged and thriving everyday at work.

Our newly renovated office is located in central Malmö, only 3 minutes from the central station. We have a large rooftop terrace, a play area and for the ones that can't get enough of doing workouts we also have a workout-station in our office.
We work in hybrid-remote teams, you get flexible work hours, six weeks vacation, insurance package, wellness grant, two weeks a year working fully remote from anywhere, and there are always snacks in the kitchen for when you get the munchies.

We can't wait to meet you! 🙏
We recruit continuously, so don't wait – send us your application right away!
Apply by clicking the button below.
Get in touch – we'd love to get to know you!