At Tise, our goal is to make the world favori'tise second hand by making it easy, fun and inspiring to sell and buy second hand through our marketplace. Sustainability is at our core, and we strive to use our voice and platform to help people make more sustainable choices every day. We are closing in on 3 million users and have a highly engaged community of tisers across Norway, Sweden, Denmark and Finland.


Engineering Manager
We are now looking for an Engineering Manager who wants to be a part of our journey and help us take Tise to the next level 🚀
The Tise team now counts over 90 people in 8 countries, and the majority work from our headquarters in Oslo. We're currently 20 engineers, split across Backend, Data / Machine Learning, Web, iOS, and Android platforms. We are working in cross-functional experience teams and a platform-based core team.
As engineers in Tise, we rarely work on the same thing for long. We work on various exciting challenges in all parts of the company. From providing our users with great search and recommendations, as well as making it super easy to buy and send their second-hand treasures to delivering valuable tools for our internal teams. But always with the underlying goal in everything we do: using technology to create fun and inspiring features that allow our users to live more sustainably.
We are looking for a dedicated leader who wants to contribute to shaping the way we develop with a strategic vision and technical expertise. As an Engineering Manager at Tise, you lead the engineers in an experience team of 6-8 people. The team has a mix of engineers, designers and product managers. You will be a leading sparring partner for the Product Manager and be responsible for ensuring smooth project management and execution on the engineering side of the project. Your responsibilities include ensuring the right people are working on the right projects at the right time. An essential part of the job is to continue to develop our work environment and culture, which should allow team members to thrive and hone their skills with efficient processes and clear direction.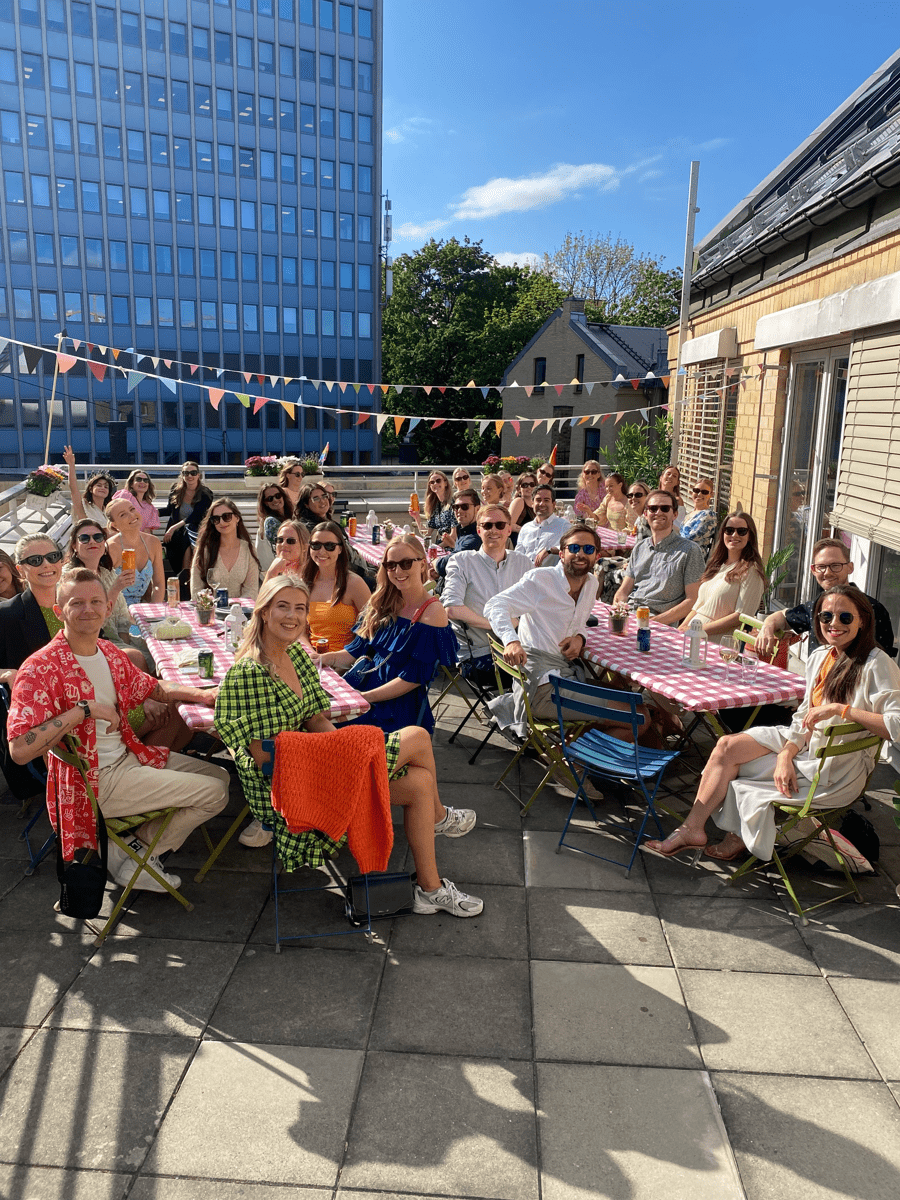 👨‍👩‍👧‍👦 We think you will enjoy:
People management
Technical project management
Assisting tech leads and developers reach their goals
Having personnel responsibilities, coaching people and contributing to developing the team both technically but also in other relevant fields
Building a high-trust environment in the team where ideas and insights are shared freely
Facilitate communication with other teams when needed, connecting the right people across functions and making sure they are aligned
Making sure we are building the right things at the right time
Juggling many projects in a fast-paced environment
Helping engineers with their backlogs, in terms of prioritization, time management, specs etc.
Assisting in decision making and implementation plans for Engineering
Recruitment if necessary
🙌 We hope you have some of these qualifications:

Experience as a Tech Lead or Engineering Manager, or have worked as a developer for some years
You have an excellent technical understanding and can quickly dive into specs
Demonstrated a growth mindset and are able to think strategically and creatively to achieve goals
We hope you are good with people and good at communicating across teams
And that you enjoy a good structure
Can move quickly from idea to execution, and are not afraid to test new things
Fluent in English, both written and spoken
♻️ What we offer:
An opportunity to contribute to the success of an in-house built, Norwegian product
The possibility to take part in a young, dedicated and fast-paced team that is growing rapidly
A possibility to participate in an exciting journey going forward, and help Tise grow to the next level
A possibility to help on the way to a more sustainable planet through engaging young people everywhere in buying second hand instead of new
With competitive terms and stock options
And a cool and colourful office in the city center
If this sounds interesting, don't hesitate to reach out and apply by sending in your CV and a motivational letter (in either Norwegian or in English). Our Tech Recruiter Frida Klovning is also available for a phone call if you have some questions about the role🤗 💚 
Are you curious about the culture in Tise and who the Tisees are? Check out our instagram profile where we share pictures from the day to day life in Tise 👀 https://www.instagram.com/tiseteam/