In a world where product size labels are unreliable, Volumental is the footwear industry's leading FitTech™ company, using 3D scans and a one-of-a-kind, AI-powered recommendation engine to match everyone with the shoes that fit them best.
With top brand and retail partners across the world including New Balance, Bauer, The Athlete's Foot, Ecco and XXL, our footprint spans 2500+ stores across 46 countries, and counting!

These are exciting times at Volumental and we are looking for a Data Engineer to join us in leading  not only the internal decision making but also at the HQs of retailers across the entire world.
And that's where you come in.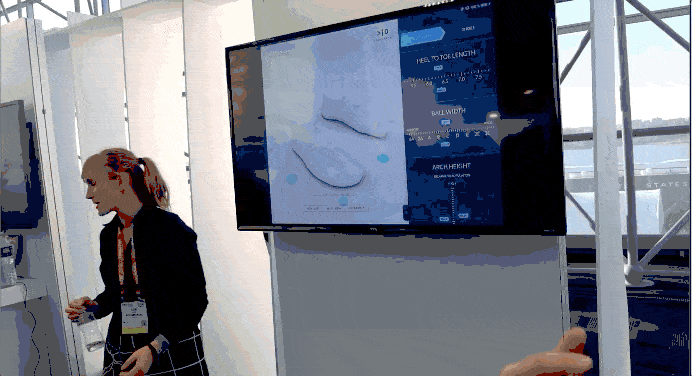 What will you work on?

You will work in our Data Insights team, which is in charge of leading the development of internal dashboards, and Volumental's external Reporting Service and Ad-hoc analysis. But also in close collaboration with our Cloud and Infrastructure teams.

Since we generate data across many different services (3D scanners, Mobile App, DHL, Zendesk, Ordway, etc.), you will be a key actor in helping to redesign, optimize, enrich and maintain our Data Warehouse, used by Machine Learning Engineers, Data Scientists and Business Intelligence Analysts.
Furthermore, we expect you to help us identify new things to be measured and analyzed. Volumental has measured over 34 Millions feet and therefore we can say measuring and analysing is our nature. 

We are excited about you because you: 
You have at least 3 years of experience in backend development of ETL         flows between operational and analytical databases and third party systems.
You can develop tabular and multidimensional cubes and data marts.
You are proficient in Python, Golang and SQL.
You have experience working with Google Cloud Platform.
You have a degree in computer science, data engineering.
Bonus - Don't let the below stop you from applying, but if they fit you, please let us know!

You have interest or knowledge about ML.
You have experience in Dash Apps.
You have interest-knowledge in Business Intelligence.
You'll be an essential part of the greater whole — able to drive initiatives and steer development while at the same time collaborating with other subject matter experts on our team. We encourage a diversity of candidates to apply!