Security Manager
SeenThis is a fast-growing tech company with a revolutionary way of loading content online. We deliver billions of streams each month, to people all over the world, and security has quickly become a critical success factor for realizing our vision – to create a fast and Internet with a smart footprint.
Now, we need someone to take command of further developing our security framework – to ensure we can keep providing our services in a safe and reliable way and to make security one of our competitive advantages, as we keep scaling.
About SeenThis

Since 2017, SeenThis has been evolving screen experiences for everyone, everywhere. With our groundbreaking adaptive streaming technology, we are transforming the distribution of digital content, to increase performance and reduce impact on the climate.
With billions of streams served for more than 1,000 brands in over 40 countries, we are on a journey to reshape the internet — for good. And the X factor to this success is our people.
We are a tight-knit team of 100+ employees working across the globe from our offices in Stockholm, Oslo, London, Paris, Singapore, New York, and Sydney. We're growing at a rapid pace, across all business areas, and are constantly looking for new colleagues to join our team.
We hire the best people and believe in their ability to create success and grow at the same time. We are global, yet close to heart – and we have ambitious goals, yet down-to-earth people.
Do you want to be part of our expansion journey and have a lot of fun along the ride?
Join SeenThis!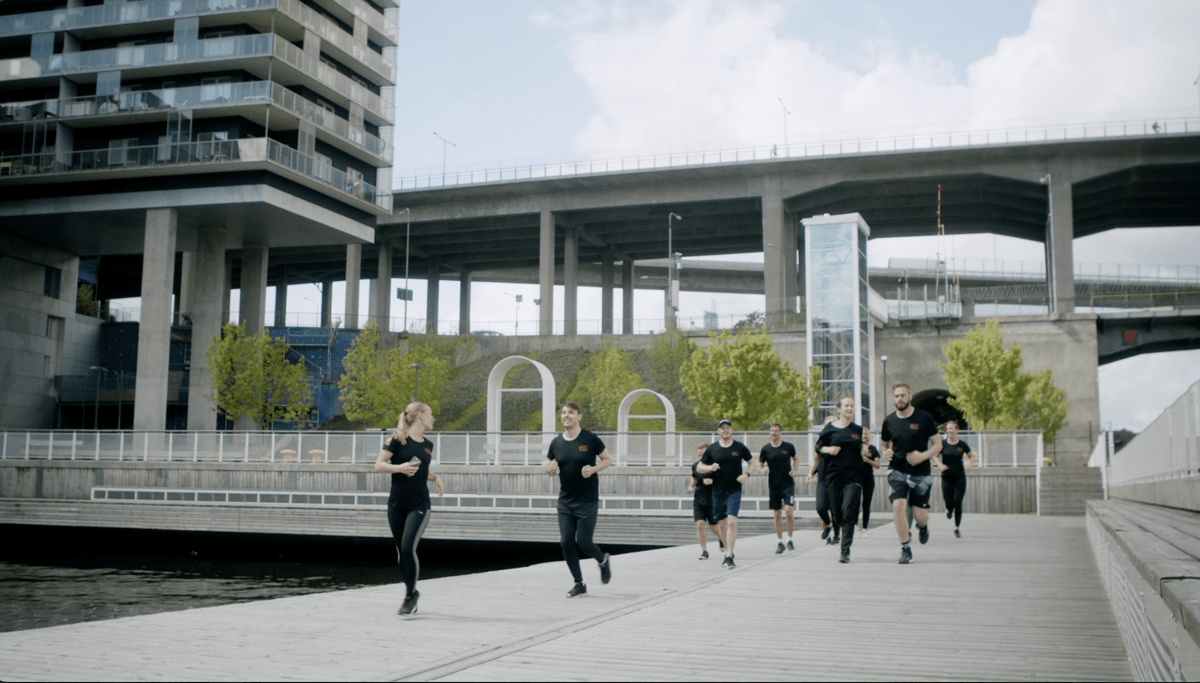 About the role
As Security Manager, you will report to our COO and be part of a small but highly capable Operations team at SeenThis. There is an opportunity to take additional responsibility and grow within the company, and we will encourage you to adopt a global mindset from day one – to ensure we have a strong and cohesive security framework across the globe. Therefore, travelling to our offices may be necessary from time to time.
Your areas of responsibility will include
Proactively developing and monitoring our security framework, to manage the company's overall security, and leading SeenThis' internal Security Board

Reactively taking care of all security-related tasks that arise as part of our day-to-day business (e.g. filling out and submitting security forms provided by our external partners), by taking charge and doing as much as possible of the groundwork yourself while simultaneously coordinating and gathering input from others

Ensuring compliance with external stakeholder requirements, for both information and physical environments

Establishing additional security measures and standard certifications at SeenThis, to ensure we always stay one step ahead

Working together with our internal teams, customers and suppliers in security-related matters and projects

Planning and executing internal trainings to ensure adequate adoption internally
Requirements
Bachelor in e.g. IT, Computer Science or Industrial Engineering

Experience from implementing standard certifications

Minimum two years of experience from similar tasks (either as a consultant or inhouse)

Structured, thorough, communicative

Business English
Other Preferred Qualifications
Master in e.g. IT, Computer Science or Industrial Engineering

Knowledge within ISAE 3000, SOC2, ISO 27001 or other relevant security certificates

Previous experience from team management and/or working in a scale-up company

Positive, solution oriented, driven

Third language (e.g. Spanish or German)
Application

We are excited to welcome you to the SeenThis-family!
Please apply as soon as possible as we review applications and interview on a continuous basis.
If you have any questions regarding the role please contact Talent Acquisition Specialist Malin Rydbeck, malin@seenthis.se