Not your regular insurance company
Happens works to reinvent how insurance is bought, owned and used. As a customer-centric tech company, we create an insurance experience that is smart, smooth, and easy.

At Happens, you'll be working with a group of ambitious makers, who get a kick out of moving fast and delivering great customer value. We surround ourselves with brilliant, motivated, and creative people who are filled with positive energy.

Unlike large insurance companies, we are flexible and efficient. We don't care much about titles and hierarchy and instead focus on innovation, bold moves, and challenging the status quo. We believe in having an open-minded atmosphere, collective goals and a strong feedback culture to nourish everyone's blooming.
What you are applying for
We're looking for a UX/UI-designer to join Happens' multi-functional team. Working closely with the Product team, you'll be responsible for and create the design for all web-based projects.

At Happens we tend to wear many hats, working on a variety of roles, which means you'll be responsible for design in various projects from the discovery phase to the iteration phase, which leads to great opportunities to grow as a designer.

Who's our dream candidate? You're passionate about contemporary trends, dreaming about the platform's next steps, and at the same time taking all this and turning it into well-crafted visuals and UI that inspire yourself and our organization. You enjoy a little flexibility in your work. Our growth means there are constantly new things to work on every day, as such it's likely that you'll often be working across the board on new and exciting projects.
The role
Discovery — Contribute to the discovery phase with user stories, research, competitor analysis, wireframes, user flows, and help define the problem and solutions.

Definition — Translate insights, data and user research into prototypes to validate ideas with stakeholders and end users.

Visual design — Mainly responsible for mockups for projects related to the platform, but also iconography, typography, illustrations and animations, and color usage.

Implementation — Work closely with engineers during implementation and review final deliverables with an exacting eye, ensuring that layout, images, typography and general experience is flawless and on-brand.

Iteration — Iterate and optimize pages and user flows for conversion.
Your profile
Results oriented — Output is everything in a startup, so you like to identify, set and work towards your own goals that are challenging, realistic, clear and in line with the organization's goals.

Structured — You will be responsible for design in parallel projects, which is why it is important that you are structured and actively use your planning to ensure that the projects progress and are delivered within set time frames, as well as keep other parties continuously updated.

Detail oriented — You have a clear picture of the quality standard needed, and in projects where the magic is in the details, you know how to fulfill the expected quality.

Autonomous — You have a team that you can get feedback from, but you will be responsible for design, which is why it is important that you are self-motivated and able to drive your work forward on your own and make necessary decisions.
What you'll need
~2+ years of experience in UX/UI-design of digital products

Knowledge of relevant design tools (Figma, Adobe XD, etc.)
At Happens, we believe in hiring smart and curious people who are excited to learn and develop their skills. If you're excited about this role but your past experience doesn't align perfectly with the points outlined in the job description, we encourage you to apply anyway. You may be just the right candidate for this or other roles.

The practical
The position is full time
The position is located in Vasastaden, central Stockholm
Remote work allowed 40% of working hours
---
Perks at Happens!
Health, life & accident insurance
Free breakfast on Mondays
Monthly teambuilding activities
The process
What happens after I click the button?
We answer all applications!

1. Phone interview
2. Matrigma & MAP-test (digital)
3. Competency based- interview
4. Case test/work test & references

Interviews will be held ongoing - so don't hesitate to send in your application!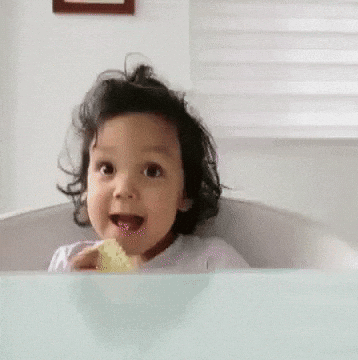 Thank you for reading and hope to hear from you soon! 💙