In a world where product size labels are unreliable, Volumental is the footwear industry's leading FitTech™ company. Our FitTech uses 3D scans and a one-of-a-kind, AI-powered recommendation engine to match everyone with the shoes that fit them best.
With top brand and retail partners worldwide, including New Balance, Bauer, The Athlete's Foot, Ecco, and XXL, our footprint spans 2500+ stores across 45 countries and growing!
Working with global enterprise brands rolling out our IoT and SaaS products in over 45 countries presents complex legal challenges. And that's where you come in: we are looking for an in-house counsel to assist our legal team! On any given day, you will support the business teams in contract processes, be our go-to for all questions for GDPR, be a corporate law wizard, or partner with external counsel when building our plan to enter China. As an in-house counsel at Volumental, you will experience the fast pace of a scaleup with the opportunity to grow your role within the areas where you thrive best.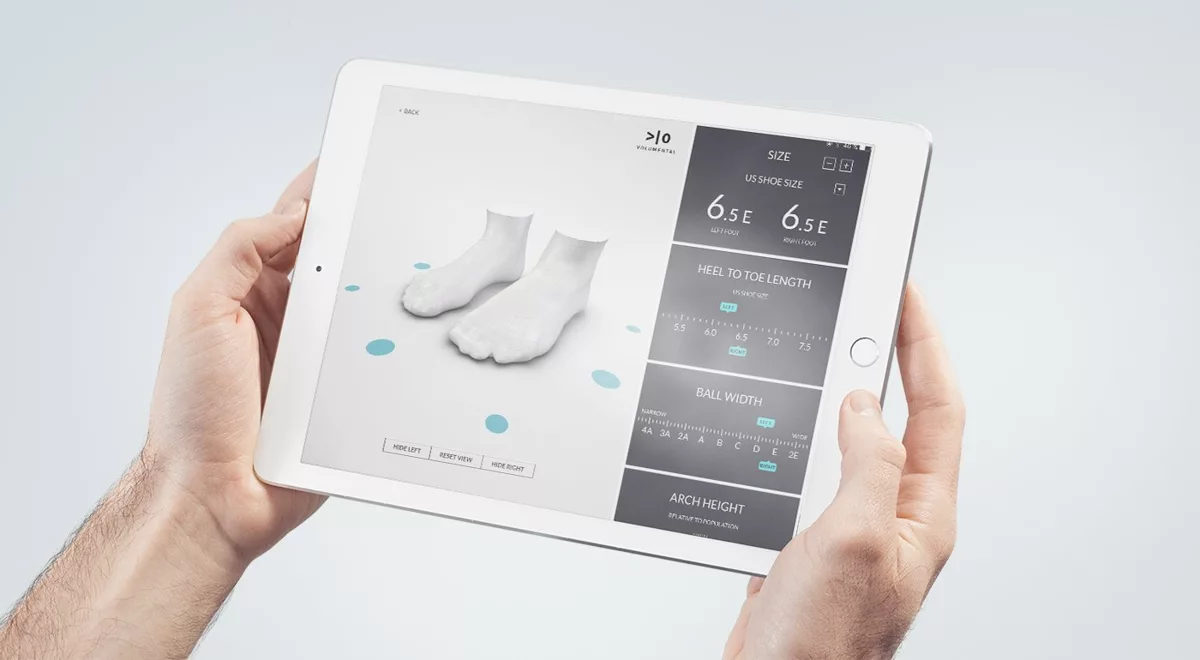 What you will do:


1. Be a legal advisor to teams at Volumental, including the Sales, Marketing, Operations, Management, and Product teams:
Draft, review, and negotiate a variety of commercial contracts, including IoT and SaaS customer agreements, services agreements, distributor agreements, confidentiality agreements, data privacy agreements, and consulting agreements.
Counsel and educate teams on contract terms, negotiation best practices, commercial implications, and legal risks.
Collaborate in the development and operationalization of policies, templates and workflows to allow business teams to move quickly while addressing key risks in substantive areas.
2. Collaborate in the support of data privacy and other compliance initiatives, including keeping up to date on new and changing laws:
Help our customer's privacy teams understand how Volumental handles data and other privacy requirements as part of the sales process.
Collaborate with our product development teams to ensure our products are built with privacy by design principles.
Manage and mitigate legal risks by designing and implementing company wide policies.
3. Assist with corporate matters, IP, and strategic initiatives:
Advise and assist with the legal aspects related to strategic initiatives, including entry into new markets such as China, implementation of new business models, new product areas, and investments into Volumental.
Assist with option programs and board matters.
Assist with trademark & patent applications and maintenance.
We are excited about you because...
You have a genuine business interest. Knowing the law is essential, but knowing the industry and the company is critical to provide relevant, high quality advice. You have an ability to understand the business goal and are able to formulate a legal plan to achieve the goal.
You are a thorough, diligent, educational, and service-oriented person with an ability to provide practical advice to non-legal team members on a variety of legal and business issues.
You have highly effective interpersonal skills to distill complicated legal issues into plain English with an understanding that more is not always better.
You have a strong sense of purpose, ambition, and a proactive approach to your work. While you will have the support of our Chief Legal Officer and other management stakeholders, you will be expected to be a "self-starter", proactively driving forward matters with an appropriate level of autonomy.
You appreciate having several contact points including in sales, marketing, people & culture, and development teams, seeing yourself as a natural part of the organization.
You thrive in a fast-paced and ever-changing environment and are a team player with a "no task is too small" attitude.
You have a degree in law from Sweden, U.S, Europe, or otherwise a common law jurisdiction and 2+ years of relevant experience.
Experience advising on commercial, privacy, and/or technology issues in a B2B context is preferred.
Bonus!
Don't let these stop you from applying, but please let us know if they fit you:
Experience in navigating international firms, projects, and negotiations.
You don't need a privacy background to apply for this role, however an interest in learning privacy law is a great starting point. You will have external counsel resources available to help achieve your work goals.
We understand that you might not fulfill all of these criteria, but don't worry - you will have lots of opportunities to learn here!
We encourage a diversity of applicants to apply! We're a friendly and talented group of 65+ people who enjoy learning from each other's unique perspectives. You'll be an important part of the greater whole — able to drive initiatives and steer your own development.