In a world where product size labels are wildly unreliable, Volumental is the footwear industry's leading FitTech™ company, using 3D scans and a one-of-a-kind, AI-powered recommendation engine to match everyone with the shoes that fit them best.

With top brand and retail partners worldwide including New Balance, Bauer, The Athlete's Foot, Ecco and XXL, our footprint spans 3000+ stores across 52 countries, and growing!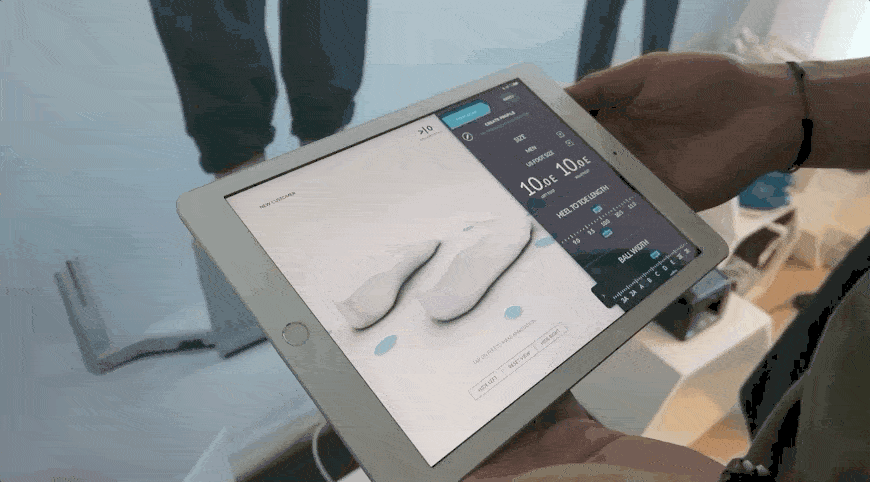 We live in a time in which there is constant change around us. Here at Volumental, we sincerely believe in a brighter future, and we want to build technology that makes our world a better place. We make technology that helps people, and currently, we provide a 3D scanning solution that serves both shoe shoppers and footwear brands. We know that technology is and will forever be advancing, and we want to be a part of driving it for a better future.
We are here to help people find the perfect fit. And thus, we value our customers and the people who use our products greatly. Like a great parent, mentor, and inspiring friend: we are not here to just make customers happy, we are here to make them successful. When our customers use our products - we want them to truly gain value from our tech, solutions, and products. We want to help them do their best.
The Role
As an Account Executive you will be a key player in Volumental's growth. We have high ambitions to accelerate our growth and are now looking for an experienced Account Executive to attract and close customers to our retail hardware and SaaS solutions. You will be responsible for targeting and closing footwear retailers and brands from across the globe. You will also be working closely with technical specialists to receive support during the sales process and with Customer Success Managers on guiding leads through pilots and rollouts. The New Sales team is an instrumental part of Volumental's success, and this role requires that you have a can-do attitude with exceptional communication skills!
 
What will you do?

Run deal processes. Take qualified leads to the finish line by navigating multiple stakeholders from initial pitch through KPI-defined pilots and large-scale global rollouts. You are the project manager who can identify people's pains before they know them and show them how we will help grow their business.
Travel around the world with the Volumental solution. This role will require global travel to meet with executives from brands and retailers in all corners of the world. You will also attend fairs and perfect your 30-second pitch. If you aren't already you will become a world-class communicator!
Fail, learn, repeat. Our deals usually involve many departments within a company, from retail operations and e-commerce to marketing and R&D. To succeed you need to be the type of person who analyzes your experiences and implements learnings fast.
All the other things! One week you may be traveling around the world meeting with senior executives, and the next you will be prospecting, and iterating on new products with our product teams. We're growing and are in a scale-up phase, and you need to thrive in an intense and collaborative environment.
We are excited about you because...
You thrive in a scaleup environment and want to take ownership of your personal growth. You're excited about being part of a growing organization where your contribution is crucial to the entire team's success.
You are a collaborative team member with low prestige, willing to jump in where needed.
You are driven, analytical and organized – able to see the big picture and sweat the small details.
You are adaptable and open-minded and see obstacles and hurdles as opportunities to learn and grow, and challenges to overcome.
You have experience working with B2B sales and/or project management and are ready to take on $500K+ deal sizes for a globally scalable product.
You are willing to travel. We work with customers around the world and this role will require regular travel to attend customer meetings, fairs and conferences.
You are fluent in English. With teammates from over 20 countries, it's a true international environment!
Bonus! 
Don't let these stop you from applying, but please let us know if they fit you:
Experience working with sales of SaaS solutions
Experience selling to footwear retailers or brands
Experience working with e-commerce platforms.
This is a full-time position based at our Stockholm headquarters, reporting to the Head of Sales at Volumental. We encourage a diversity of applicants to apply!