Lead DevOps Engineer
Do you enjoy discussing Podman vs Docker?
Are you someone who wants to take the lead on the DevOps setup in a fast-growing tech company? 🚀
Join SeenThis as our Lead DevOps Engineer and contribute to a smarter and more efficient way of working by implementing a state-of-the-art infrastructure. At the same time, you'll contribute to our mission to create a fast internet with a smart footprint.
About SeenThis
Since 2017, SeenThis has been improving screen experiences for everyone, everywhere. With our groundbreaking adaptive streaming technology, we are transforming the distribution of digital content, to increase performance and reduce impact on the climate.
With billions of streams served for over 1,000 brands in over 40 countries, we push petabytes of data through our systems each month. If you're wondering about requests per second, we'll be happy to tell you more over coffee!
What we offer:
The opportunity to grow with a Swedish tech company

Hackathons, meetups, and great discussions by the coffee machine

A role where you can build something from the ground up and influence the way of working

Work with state-of-the-art technology

A flexible workplace with a hybrid remote work policy

A social HQ office by the water in Stockholm, close to Södermalm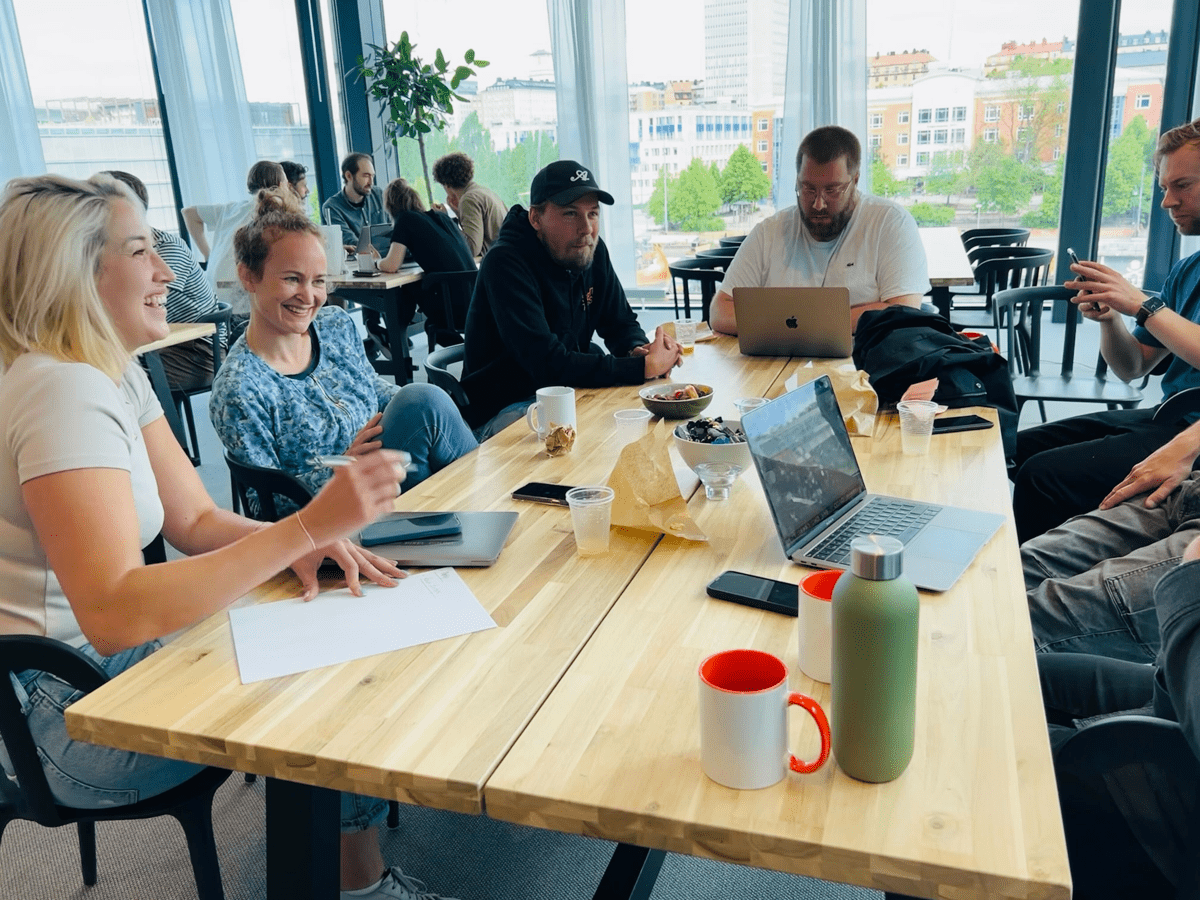 About the role 
At SeenThis, our engineering team strives to create a fast internet with a smart footprint by optimizing the delivery of video and image content online. We are now looking for a Lead DevOps Engineer to Join Us on this journey.
As a company that cares about the environment 🌱, you have an essential role in optimizing the way we use our infrastructure to reduce the waste of resources and help us save both time and energy. Not to mention, as DevOps Engineer, you'll help us gain better control of our services by making them more secure, efficient, and cost-effective.
Ultimately, you will contribute the knowledge and tools that give our engineers the ability to focus on our products and improve the user experience, grow into new markets, and remain competitive as a content streaming provider.
We're looking for a true DevOps guru who can lead the way and inspire the other hungry developers on our team with some best practice magic. You set the standard so that our developers can learn and be able to manage their own infrastructure and deployment pipelines in the future, with a "you build it, you run it" kind of mentality.


🤖 Our current infrastructure:
ECS, Kubernetes, Grafana Dashboards (Loki, Prometheus), Flux (Gitops), and some Terraform

Cloud providers: AWS, GCP, Fastly
We are currently upgrading our infrastructure from manually configured cloud services to an IaC (infrastructure as code) setup. - Einar, CTO
About you
Qualifications:
~5+ years of experience in a similar role

Kubernetes

Cloud (AWS, GCP)

Good knowledge of DevOps best practices

Professional English proficiency
Good to have:
Terraform, Grafana dashboards (Loki, Prometheus)

Worked at a company with a solid DevOps culture

Swedish proficiency
---
Application
As we review applications and interview on a continuous basis, please apply as soon as possible. The recruitment process may be delayed during summer vacation.
If you have any questions regarding this role please, contact Talent Acquisition Manager Ronja Hultkrantz at ronja@seenthis.se .
We look forward to welcoming you to the SeenThis-family! 🚀