SUPPORTING THE GROWTH OF B2B SUBSCRIPTION COMPANIES
More and more businesses are starting to understand the benefits of recurring revenue with a subscription-based business model, leading to predictable revenue, scalability, and improved customer relationships. However, as a subscription business grows, its readiness to scale is often low. Younium was founded because of the demand in the market for a robust cloud app for B2B companies to handle advanced B2B subscriptions and in turn manage the financial operations and reporting. 
We are Younium!
We are a team that moved beyond the start-up stage and is now in a high-paced scaling phase. At Younium, we are striving towards a working environment full of energy, creativity, transparency, with a forceful collaboration. As of now, we have offices in Amsterdam, Stockholm, Malmö, and Philadelphia.
Do you want to be a part of this journey of helping B2B companies take control of their subscription-based business?
---
Why are you important for us in this role?
As a .NET Developer at Younium you will be responsible for developing and design new features for our internal systems. You will work in the Development team, together with highly skilled professionals and together you will ensure performance and stability in our application. You are the very important link to the Customer Success team and participate in gathering requirements to improve operational efficiency and in discussing solutions with the rest of the engineering and product team.

What you will do:
During a regular week, you'll participate in gathering requirements to improve operational efficiency and in discussing solutions with the rest of the engineering and product team. You will perform issue analysis, incident management and own the resolution. You will also participate and engage in the sprint planning with your team and communicate progress and status updates to management and other teams.
Who are you?
We think you have 5+ years of experience in .NET development or 2+ years of relevant experience in some of the following areas:
- Domain-driven design (DDD)
- Microservice development
- Kubernetes and DevOps
You are interested in patterns and best practices, are self-driven, and have an interest in system/microservice architecture. Some experience in developing cloud applications is preferred. Experience in Azure is a plus.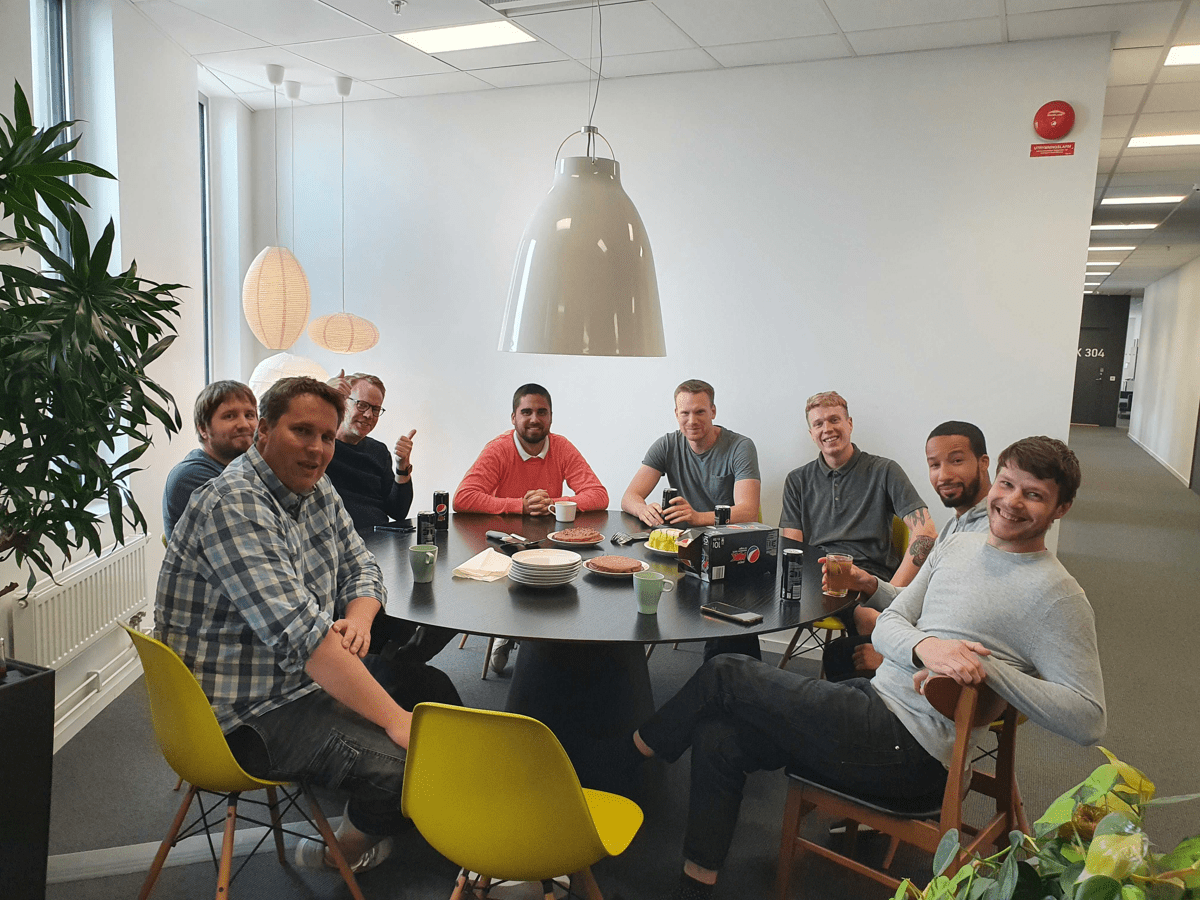 Note: The Malmö team is very much into Swedish fika. 🍰😏

---
Our team
We are currently a team of 60 people working in Malmö, Stockholm, Amsterdam, Philadelphia, and remotely. We are proud that we have a strong community and good team spirit, are agile, and changing rapidly in a growth-oriented environment. We have clear responsibilities and defined ownership, but with a mindset to collaborate and help each other out throughout the team. There are plenty of opportunities and room to grow, a belief in inclusion and allowing people to grow, learn, and contribute. We have sustainable working conditions and work-life balance through the ability for remote work and flexible working hours. Ultimately, our ongoing quest is to have fun in everything we do at work and outside!
Convinced yet? Just apply already, hop on the Younicorn and gallop away with us on this exciting journey!