Legal Counsel
Do you have what it takes to negotiate contracts with global brands? SeenThis helps customers all over the world to increase performance and reduce carbon footprint when streaming digital content. Now, we need someone to help take our contracting to the next level, as we continue to scale.
Your focus area will be contract management and negotiations. In addition, you can expect to work broadly within the legal field, depending on your experience and skills. Your entrepreneurial spirit and can-do attitude allows you to roll up your sleeves to help out wherever needed. As a key part of the Legal function you will, besides contracting, have an opportunity to cover a broad set of legal areas (e.g. marketing, intellectual property and corporate law), in collaboration with and supported by the Head of Legal and other stakeholders.
As a SeenThis lawyer, you are equipped with a problem solving, team working mindset, and are expected to strike the right balance between legal, contractual, technical and commercial requirements. Being a part of the Legal function opens up for your further development in the legal field, as SeenThis grows.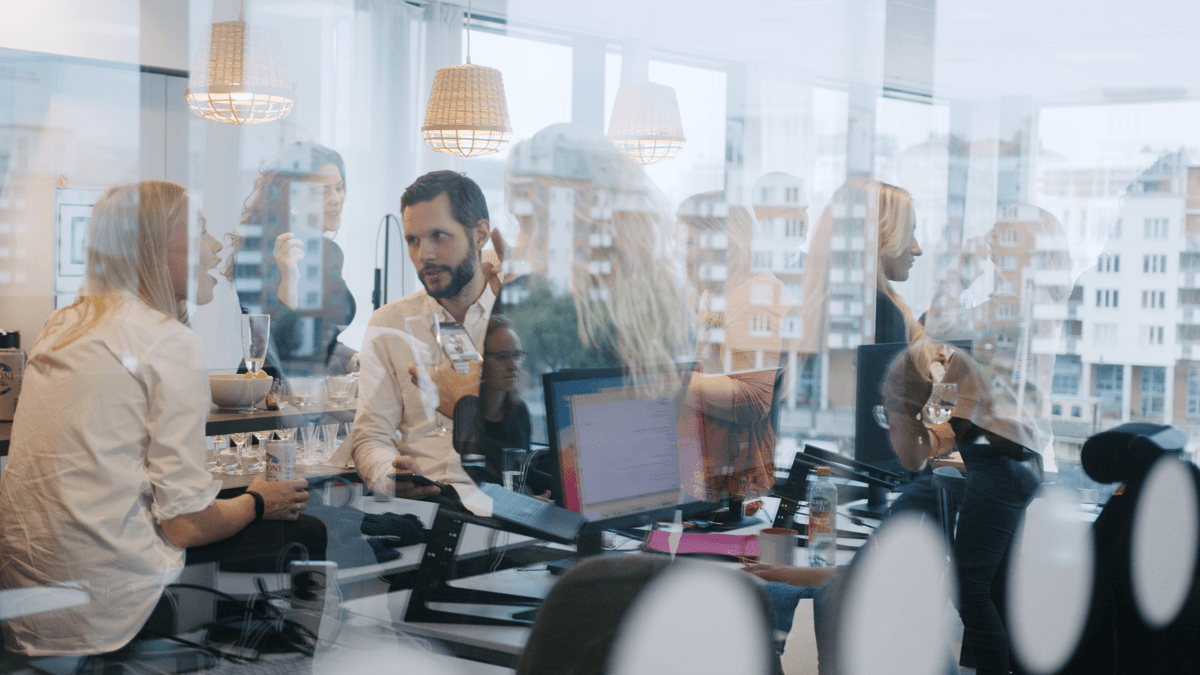 About SeenThis
Since 2017, SeenThis has been providing cutting edge screen experiences for anyone, anywhere. With our groundbreaking adaptive streaming technology, we are transforming the distribution of digital content, to increase performance and reduce climate footprint.
With billions of streams served for more than 1,000 brands in over 40 countries, we are on a mission to make the internet faster with a smarter footprint.
We are a tight-knit team of 100+ employees working across the globe from our offices in Stockholm, Oslo, Copenhagen, London, Paris, Singapore, New York, and Sydney, and growing. We believe in our people's ability to create success and grow. We are global, yet close to heart – and we have ambitious goals, yet we are down-to-earth.
Join us to be part of an expansion journey and have fun along the ride.

---
About the role
You will report to our Head of Legal and your role will primarily be to:

Draft and negotiate contracts for customers, partners and consultants, to find non-standard solutions where necessary to achieve successful outcomes.

Review and amend contracts for customers, sales consultants, partners and suppliers.

Negotiate and defend SeenThis contracting positions,

Administer the signing process and our contract management system., to ensure we track and manage all signed agreements

Oversee, drive and develop contract templates and the contracting processes, together with our Head of Legal and external advisors as necessary

Advise and train internal stakeholders on contracting and related legal matters

Maintain and enforce routines on contracting

Interact with internal stakeholders, customers, partners and consultants on contractual matters

Handle other legal related matters as required, in support of e.g product development, marketing or otherwise.

Contribute to building a global Legal function in a fast-paced environment
Minimum Requirements

A minimum of 3 years relevant working experience, with specific know how around contract drafting and negotiation

Legal training

Knowledgeable in general legal and compliance requirements within B2B operations

A problem solving business mindset, with an interest in technology and digital service offerings

Proven ability to take a pragmatic approach to contracting in a multinational environment

Very high proficiency in English 
Preferred Qualifications

Law degree

5+ years relevant working experience

A pragmatic approach to balancing business potential against risk

Specific knowledge in or experience from digital advertising, software contracting, intellectual property rights and/or data protection

Experience in handling various types of contracts for customers, partners, suppliers, consultants and/or employees

Knowledge/experience from corporate law is a bonus

Additional languages (e.g. Swedish, Spanish or German)
---
Application
We are excited to welcome you to the SeenThis family!
Please apply as soon as possible as we review applications and interview on a continuous basis.
If you have any questions regarding the role please contact Talent Acquisition Manager Ronja Hultkrantz, ronja@seenthis.se